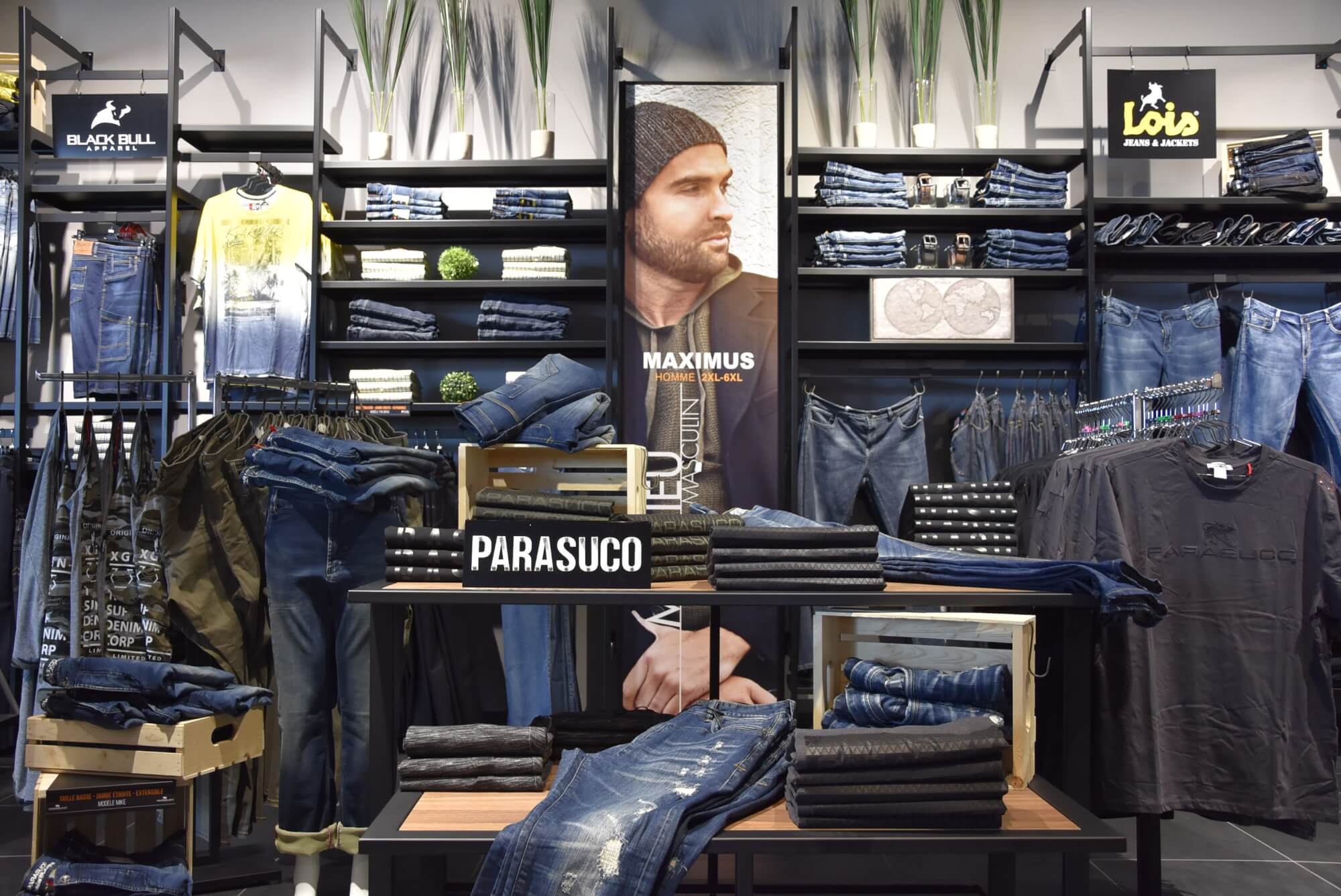 AT MAXIMUS, WE STRIVE TO BE DIFFERENT, TO BREAK THE MOLD OF TRADITIONAL
BIG AND TALL MENSWEAR
Beginning with our first location back in 2003, our mission remains driven by one principal objective: To offer the big sized man the latest trends in fashion with clothing made specially for him. We do this first, by focusing on moderately priced clothing collections from well-known Quebec brands like Jack & Jones, Columbia, Lois, Marco, Au Noir and many more. We offer an unmatched selection of big and tall clothing ranging from 1X to 6X for tops and 38 and up for bottoms, that will above all else, surpass your expectations for how good you can look and feel.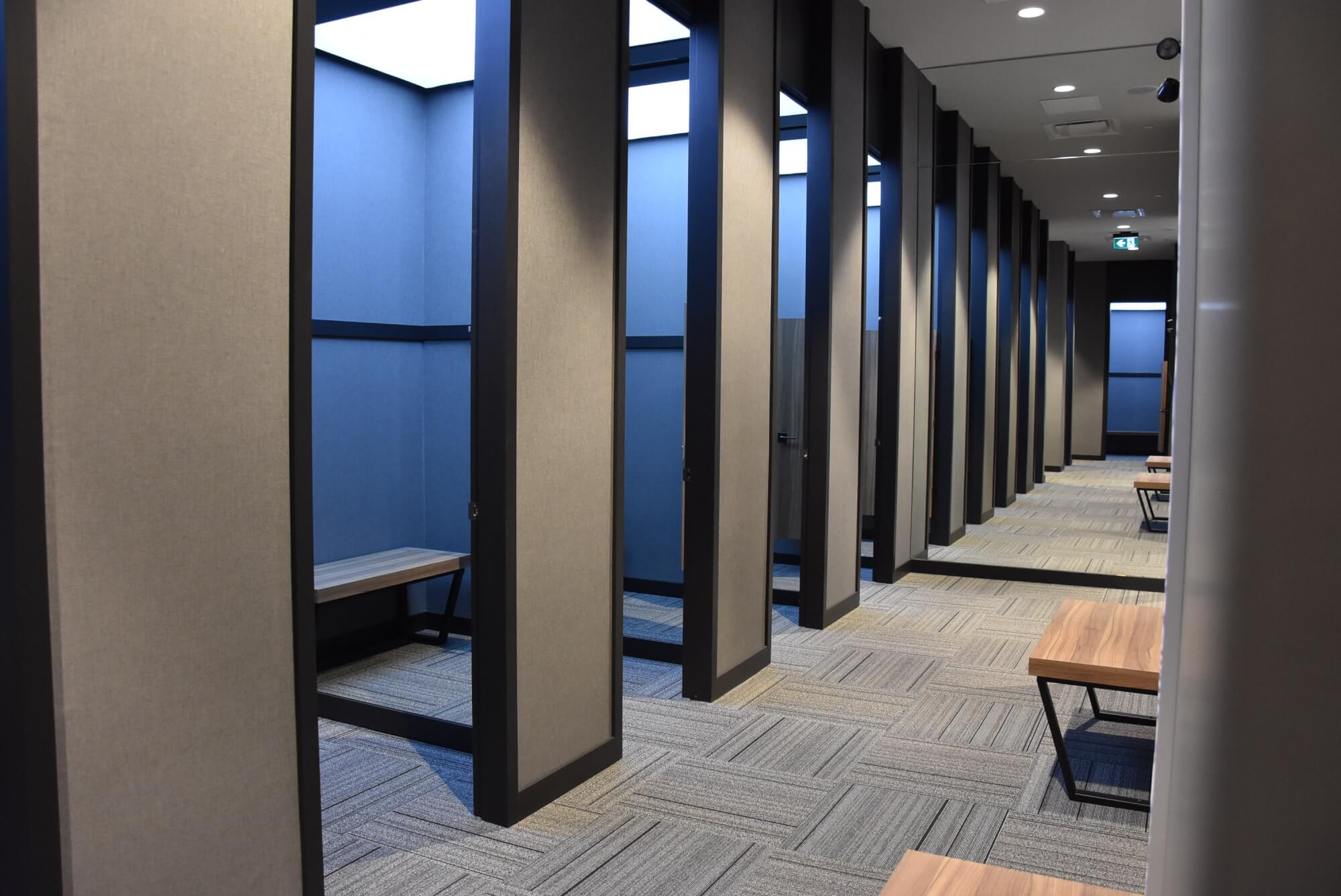 WE DISPLAY THESE COLLECTIONS WITHIN A MODERN STORE CONCEPT IN KEEPING WITH THE LATEST RETAIL
DESIGNED FOR MENSWEAR
The shopping experience is enhanced with extra-large comfortable fitting rooms. All this incorporated as part of the store design so that whether browsing or trying on, our customer is treated to a first class experience every visit.
Most importantly, we hire friendly outgoing store staff, trained in understanding the unique fits and size requirements of each customer to ensure the clothing you like looks perfect.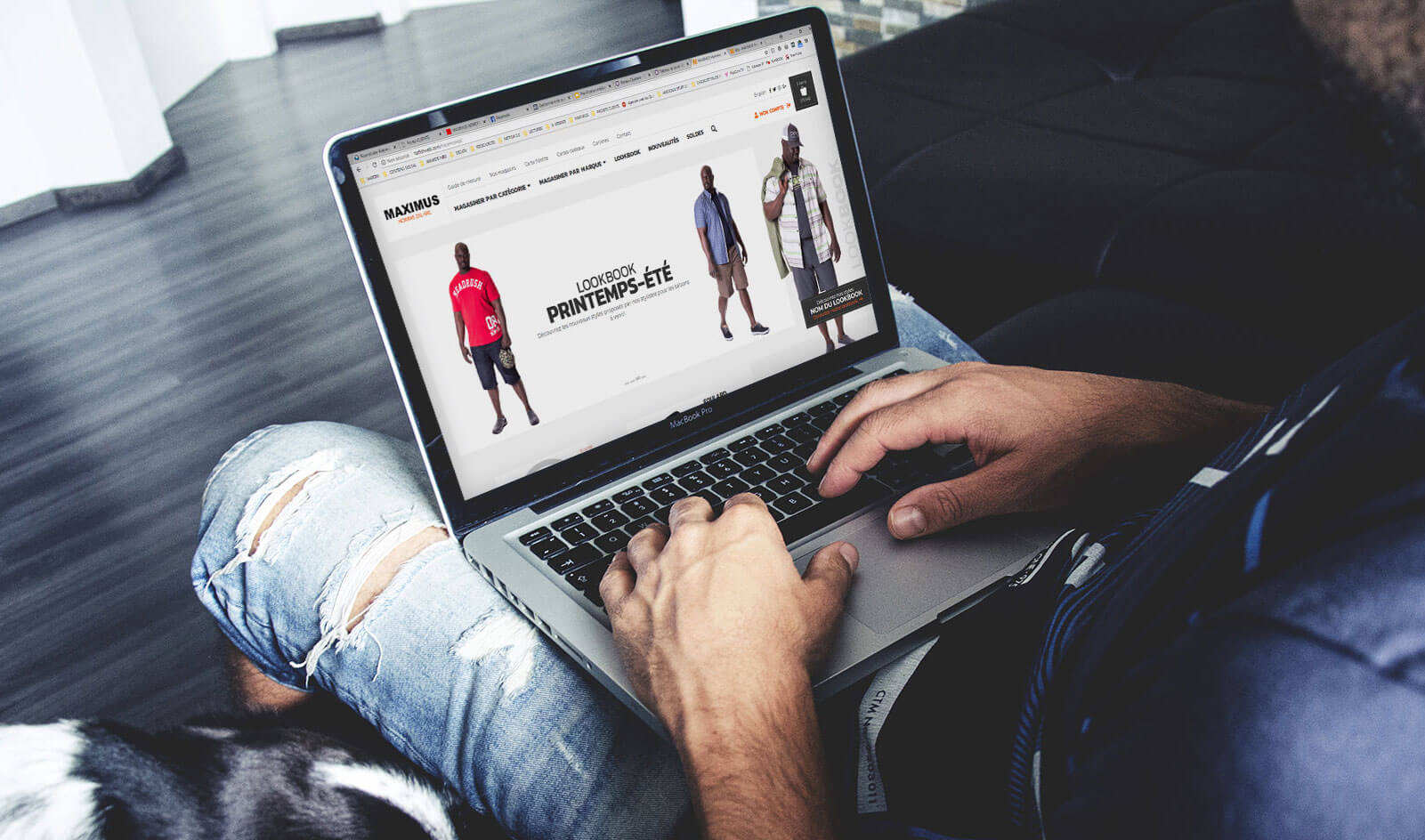 SINCE 2015, WE TOOK THESE GUIDING PRINCIPLES TO THE WEB AND CREATED
OUR ONLINE STORE
Now, customers from all over Canada have the same opportunity to purchase our great collections as their counterparts from the province of Quebec. And once again, our goal for our e-commerce store remains the same; To surpass your shopping expectations by offering collections of modern styles inspired by the unique fashion lifestyle of Quebec.
MAXIMUS has 9 stores across the province of Quebec. Being a reference in Big and Tall clothing in Quebec, MAXIMUS continues to expand its territory to serve the needs of "real men" throughout Quebec and Canada.