Winter is coming
OUTERWEAR
With any order of $125 or more
FREE SHIPPING
Choix de qualité, personnel professionnel, on y retourne!
WoW 🤩 Quelle belle découverte!!!! Mon homme est de taille forte et nous avons découvert cette merveilleuse boutique
Always a pleasure to go to a store where you don't have to dig around in the bottom pile in the back of a stack in the hopes of finding a size that fits.
The quality of the fabric is impressive and prices are more than adequate. The perfect fit guaranteed for men looking for large-sized clothing!
The staff was not only friendly, but super helpful.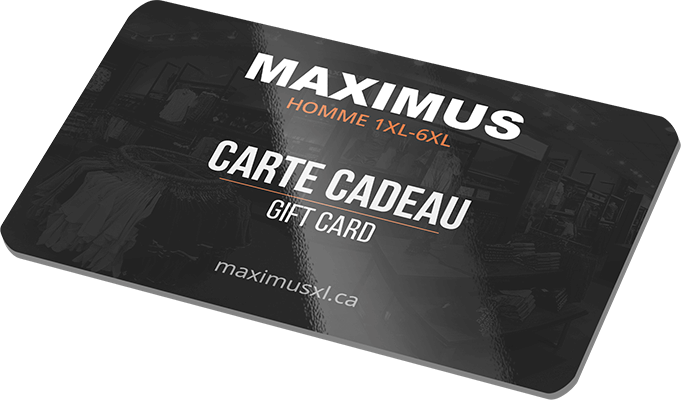 Let him choose
GIVE HIM A GIFT CARD!
For someone that you care about, aim right! Offer him a Maximus gift card. Its easy to send and really exciting to receive. YOU CHOOSE THE AMOUNT, THEY CHOOSE THE GIFT. EVERYONE WINS! Give him exactly what he wants.